Best Collision Repair Center
 in Miami
Whether you have recently been involved in a car accident or the years of wear and tear are embarrassing when you are driving around town, MTJ Paint & Body Shop Miami would like to provide you with a FREE quote for body work.  No matter what make and model you drive, we have the body shop specialists in Miami that can restore the appearance of your car, motorcycle, SUV, truck, or van.  We're a fully certified, insured, and licensed best auto body shop and have served the area for years.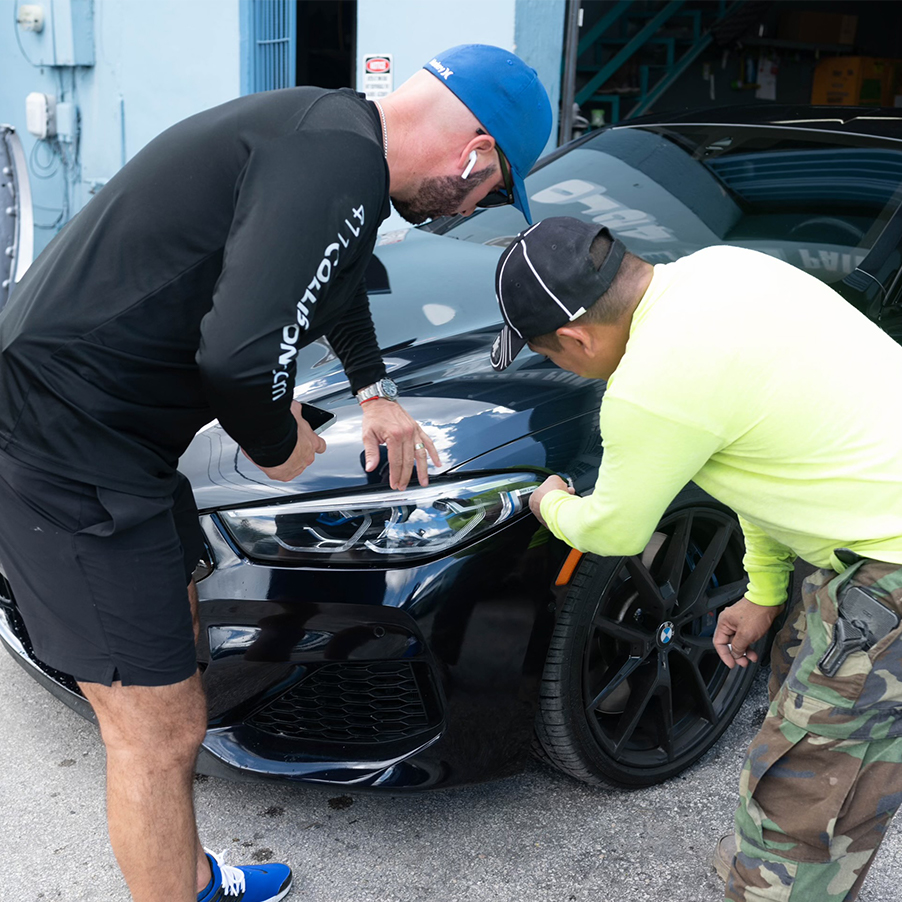 Our Team of Auto Body Specialists
As an I-Car Gold Class shop, our technicians are ASE certified and work side-by-side in order to provide the highest quality auto body shop Miami services.  Every auto body specialist employed by MTJ Paint & Body Shop has received the most advanced, up-to-date education and training in all facets of auto body work and collision repair.
Furthermore, we stand behind our extensive line of services and guarantee the quality of our workmanship by offering every customer a limited lifetime warranty for as long as you own your vehicle.  We are dedicated to professionalism, honesty, and highest standards of our industry.  We never work for the insurance companies.  We work solely for the customer to ensure their satisfaction.  In that respect, MTJ Paint & Body Shop is not like some of the other body shops in Miami out there.
Let the Industry's Best Take Care of Your Vehicle
There are a number of reasons for selecting our professional auto body shop to repair and paint your vehicle including:
Guaranteed Work – the last thing you want to do is to take your vehicle to a paint and body shop that isn't reputable or trustworthy. When you bring your vehicle to our facility, all work on your vehicle is guaranteed.  We get the job done right the first time so there's no stress or worry on your behalf after you get your vehicle back.
Insurance Claims – MTJ Paint & Body Shop has a 24-hour claims department where we will gladly file your paperwork and help you choose a vehicle from any of our on-site car rentals that are available. We also provide FREE towing if needed.  Unlike some smaller companies who may not be able to accept your insurance as payment, you'll never have a problem when you visit our Miami auto collision
For more information regarding our collision repair services in Miami or to schedule an appointment for a repair and paint estimate, contact MTJ Paint & Body Shop today at 305.632.1914.
INTERESTED IN A FREE QUOTE? CALL 305.632.1914. AVAILABLE 24/7