Expert Car Accident Repair, Paint, and
Body Work Services
No matter what damage has been done to your vehicle in a car accident or truck accident in Miami due to varied circumstances, MTJ Paint & Body Shop has the experts and repair technology to get you back on the road in no time.  We understand how nobody anticipates getting into an accident when driving their vehicle every day.  You're already dealing with the aftermath of that traumatic experience.  So the last thing you need to stress and worry about is your vehicle when it is getting repaired and painted.
Our car crash services in Miami are not only reliable, they are affordable as well.  If you need to file an insurance claim, we have a 24-hour claims department to accommodate your needs.  Plus, we offer on-site vehicle rentals so you'll have reliable transportation while your car, motorcycle, SUV, truck, or van is in our shop.  Our specialists are ASE certified and can repair all types of damage, dents, and dings when needed.  We have helped hundreds of customers just like you get back on the road again in no time at all.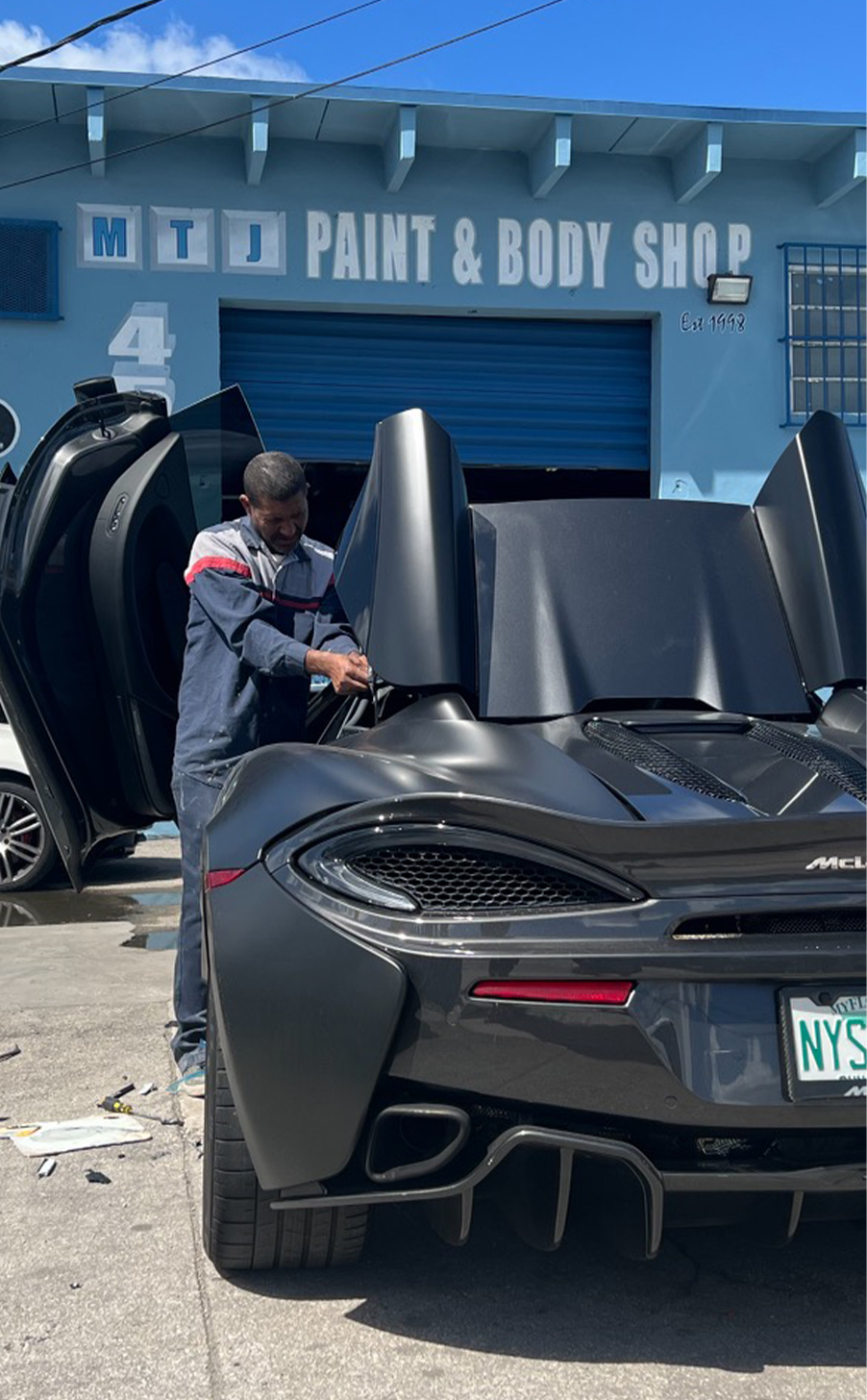 Your Trustworthy Accident Repair Shop
Since opening our doors over a decade ago, MTJ Paint & Body Shop has provided the highest quality truck accident in Miami and car accident in Miami repair, paint, and body work services.  If your car wasn't totaled from the accident, we can fix any routine damage including structural repairs that are covered by a lifetime warranty.  No matter what the damage entails, our trained and certified auto body specialists can provide the quality of workmanship that you deserve.  We stand behind the work we perform and back that with our 100% customer satisfaction guarantee.
From bumper to bumper and just about everything in between, we can handle the entire process of repairing your vehicle and getting you back on the road including:
FREE Towing from the accident scene to our shop
Filling out your insurance claim (we have a 24-hour claims department)
On-site vehicle rental so you can get back and forth from your home and work
In order to get your vehicle looking like it did when you drove it off the dealer's lot, we offer different car crash repair packages in Miami with different prices and warranties.  But no matter which one of our services you need, MTJ Paint & Body Shop will always keep your budget in mind.
Why Should You Choose MTJ?
There are a number of characteristics and qualities that separate our accident repair services from our competitors, all of which should give you enough reason to consider choosing our company to work on your vehicle:
We are dedicated to your complete satisfaction (ask our specialists about our 100% customer satisfaction guarantee)
We install OEM replacement parts that are backed by the manufacturer's warranty
We maintain the highest standards in the auto repair, paint, and body work industry
We offer more personalized repair services that are fast and reliable
We take care and every precaution possible when working on your vehicle
For more information regarding our car accident or truck accident Miami repair services, contact MTJ Paint & Body Shop at 305.632.1914 today.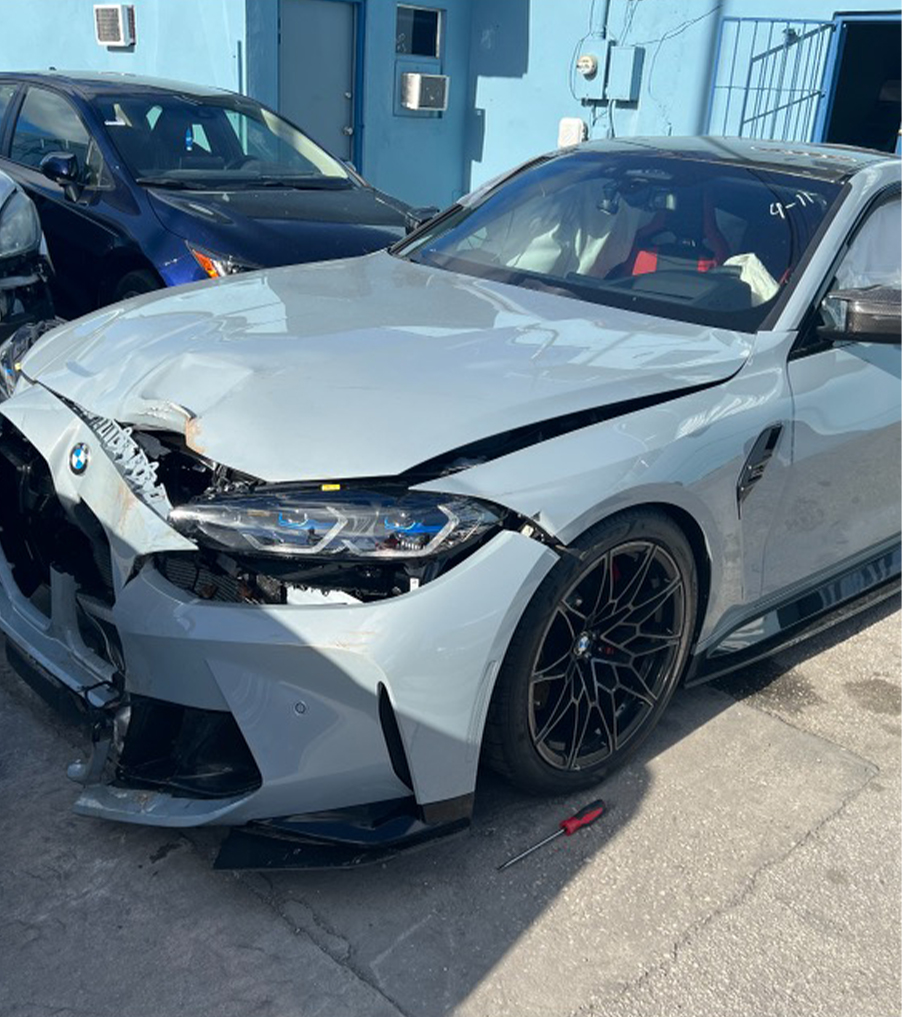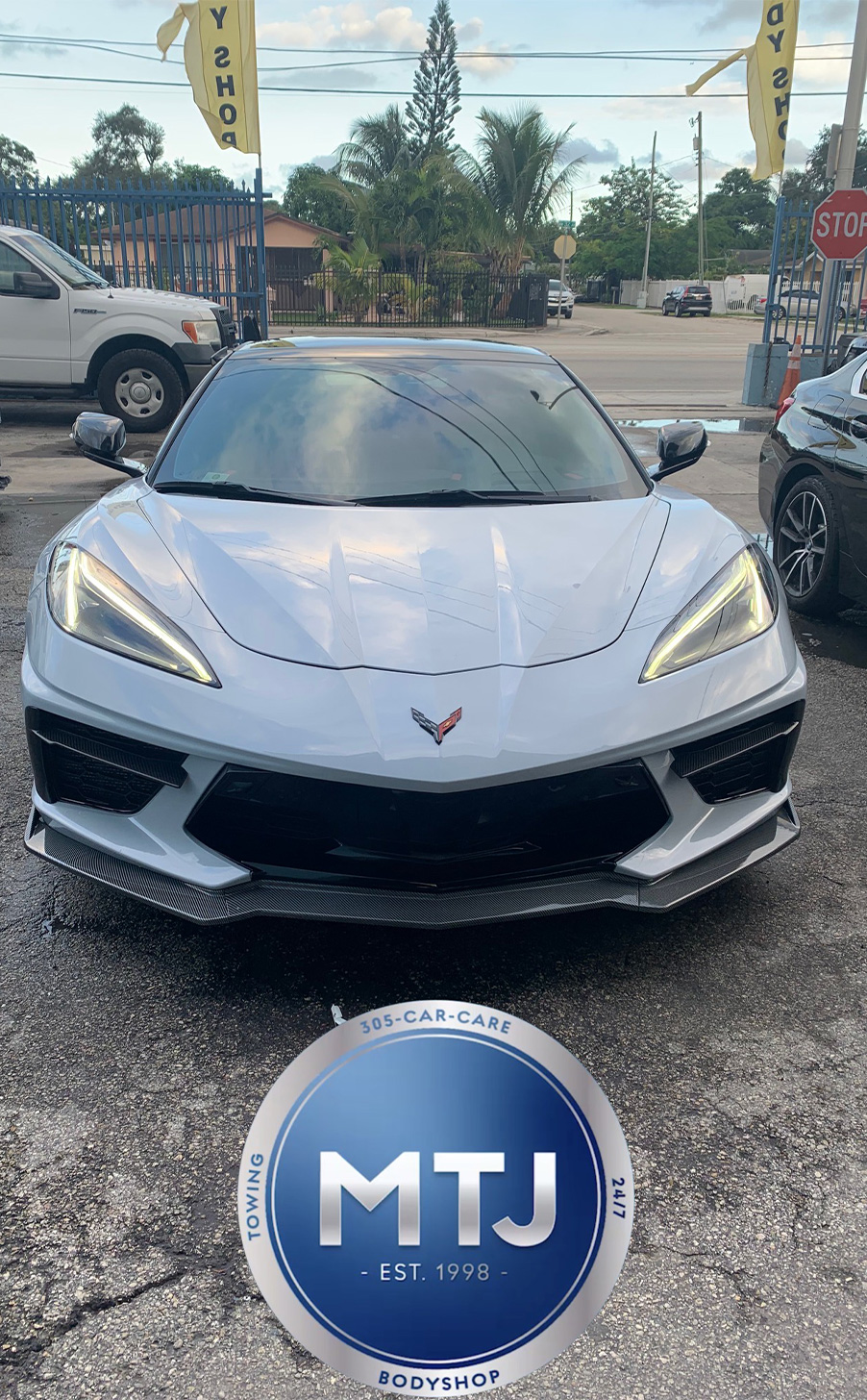 INTERESTED IN A FREE QUOTE? CALL 305.632.1914. AVAILABLE 24/7